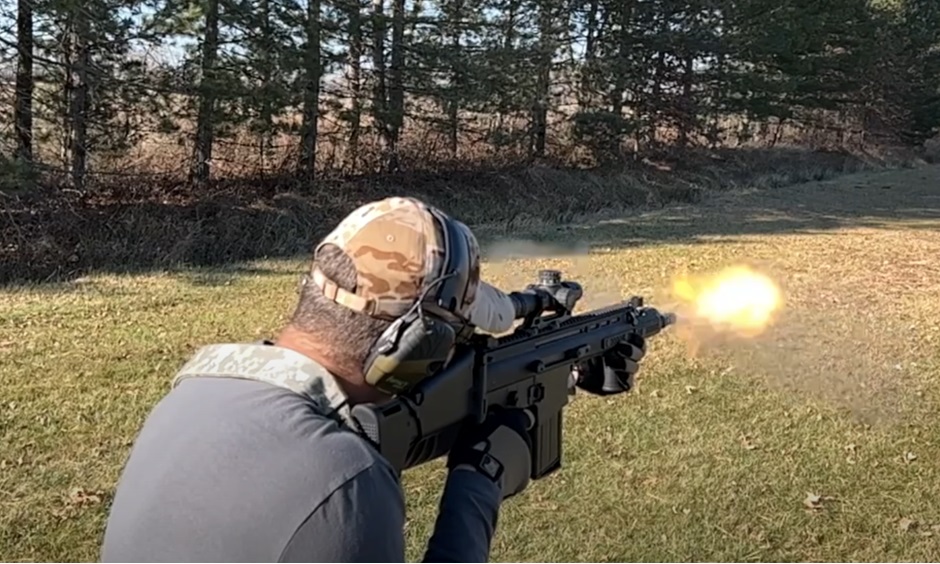 The SMR product line greatly improves the control and balance of the SCAR 16S/17S platform through human-centric design and has been developed to meet the following objectives: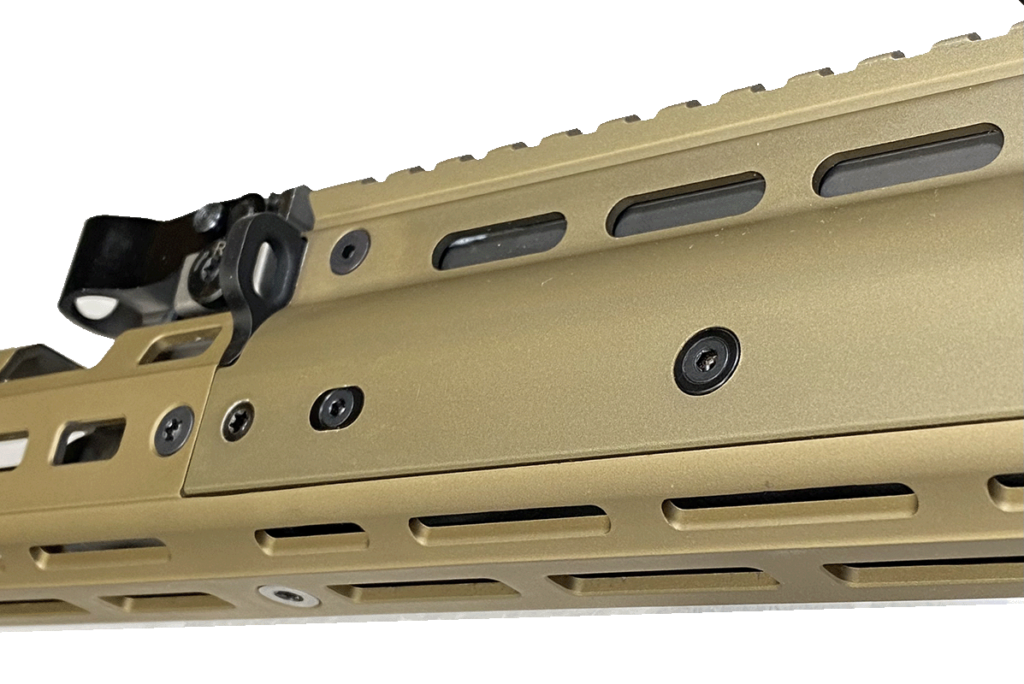 Specially made flush-fit hardware removes receiver-side protrusions, resulting in the narrowest possible forend. 
A profiled shape creates an ergonomic curvature and enables attachment of common M-LOK accessories.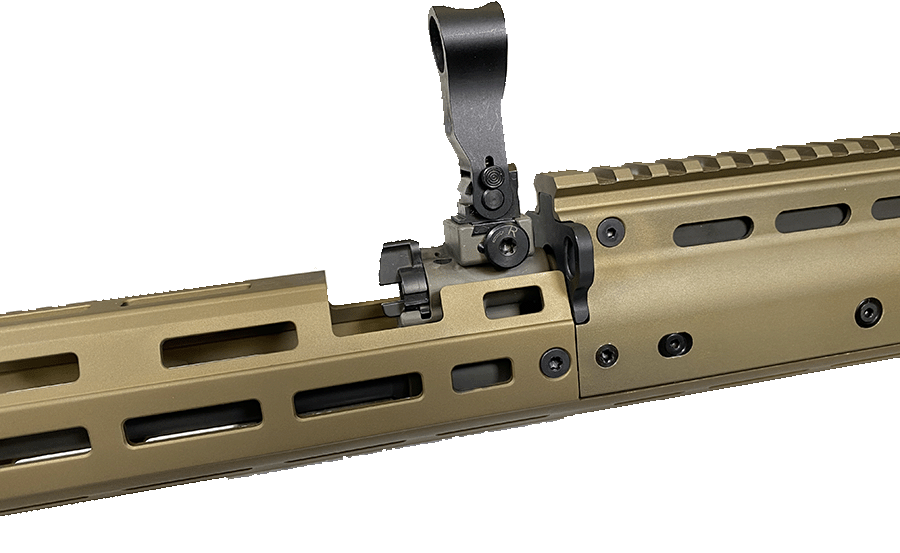 A cutout top section allows for unimpeded access to the gas piston system. 
Numerous vents help to keep the barrel and forend cool. 
A structural bridge is CNC machined from 7075-T6 Aluminum and functions as the primary interface between the rail and the receiver. 

What's Included: This is a comprehensive design that includes 17 individual components, 13 of which are precision CNC machined specifically for the SMR kit.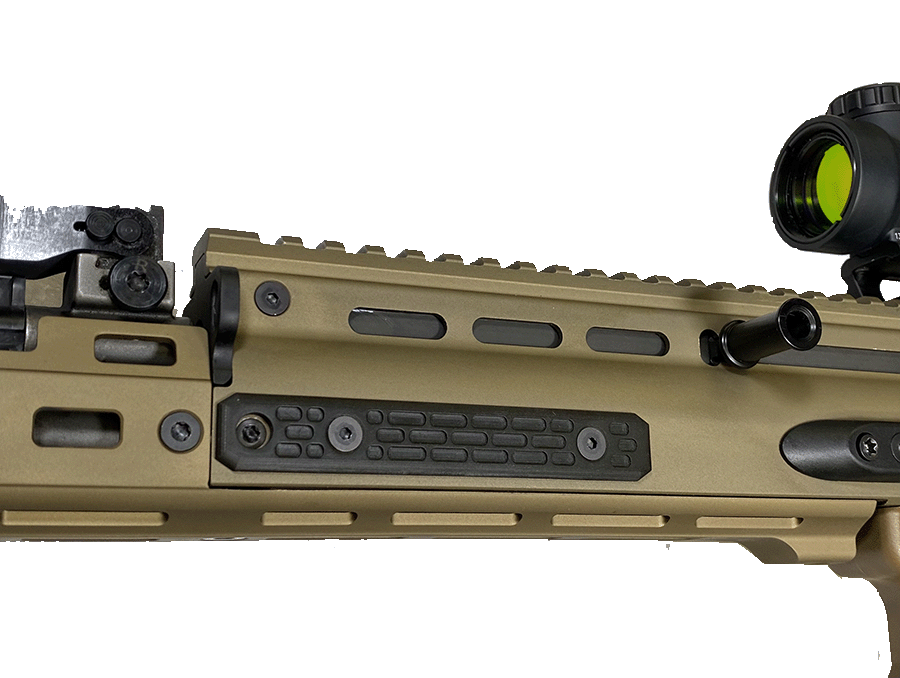 The SMR kit is still completely compatible with the OE picatinny side rails or other aftermarket receiver attachments, such as the low profile SCAR-400 receiver side grip panels.
We have developed a full line of accessories that seamlessly integrate with the SMR forend.